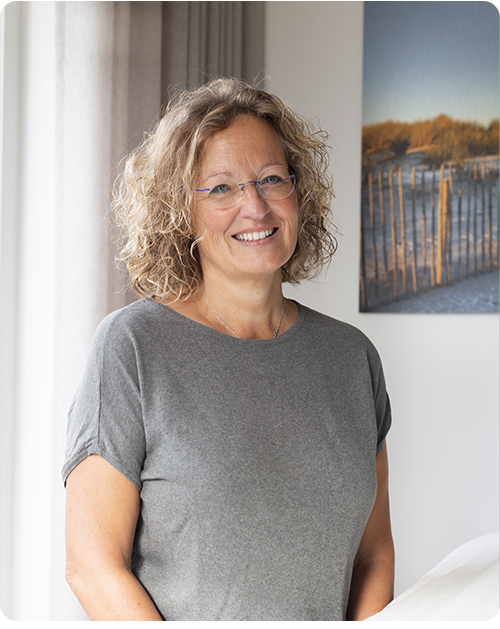 Osteopathy: treatment from head to toe, involving all major body systems
 "Laurie" is a concept in this area, running a busy practice for more than 18 years now. As the waiting list grew exponentially, she now has a skilled team of trained osteopaths working with her on two locations: Ter Heijde and De Lier, both in "het Westland", just south of the Hague.
Whitin the team, cases are discussed and new skills are shared on a regular base to guarantee the high standard of this practice . We all love to treat baby's, toddlers, children, teenagers, adults and elderly people equally.
We are all trained in pediatric osteopathy, which is necessary as baby's are in development and not just small equals of an adult.
What is osteopathy?
Osteopathy is a health oriented manual therapy. We look for the cause of the disease instead of a symptomatic cure, from the holistic vision that man is a unit in body, mind and spirit.
Speaking of the body, all tissues are connected and bedded in fluids. One feels great if the fluids can flow and the tissues are free to move. Tissues are all connected, so pain in one area can cause symptoms and pain in another area. That is why we will check the whole body instead of just looking locally where your pain is.
Indications:
Babies: crying, restless, reflux, hidden reflux, cramps, otitis, bloated belly, not as easy laying on the back, sleeping problems, flat head, head turning to one side, fast birth, long lasting birth, and everything the parents are doubting about or gives you a gut feeling that something is the matter with your baby…
Toddlers and children: sleeping problems, belly problems, behavioral problems, learning problems (as reading, writing, counting, math), otitis, headaches, my child doesn't feel comfortable, very shy, angry…
Adults: back pain, belly pain, neck pain, headaches, chronic injuries, fears, hormonal imbalance, pregnancy issues or whish, burnout, fatigue, whiplash…
How does a treatment look like?
After you have filled in our form, or sent an email with a short history, we start with the examination of the whole body.
Children and babies can keep their clothes on, for adults it is useful to wear appropriate underwear so we can do our job properly.
After and during the examination we start the treatment but not before we have explained what we have found and telling you the plan. In full consent we start the treatment. Usually, we need 3 to 4 treatments, if otherwise we will explain.
In adults the first treatment takes one hour, following treatments half an hour. For babies and children is half an hour always the case.
Price and insurance
Our one hour, first treatment and examination costs € 125,00,
half an hour treatments cost € 75,00.
You can pay by card.
Check your insurance if you get a refund. Dutch insurance companies give a payment from the additional insurance.
Want to book an appointment?
You can book online here. all our free spaces are visible.
Choose a location, Ter Heijde or De Lier, an osteopath and check your agenda what suits you best.
You are very welcome!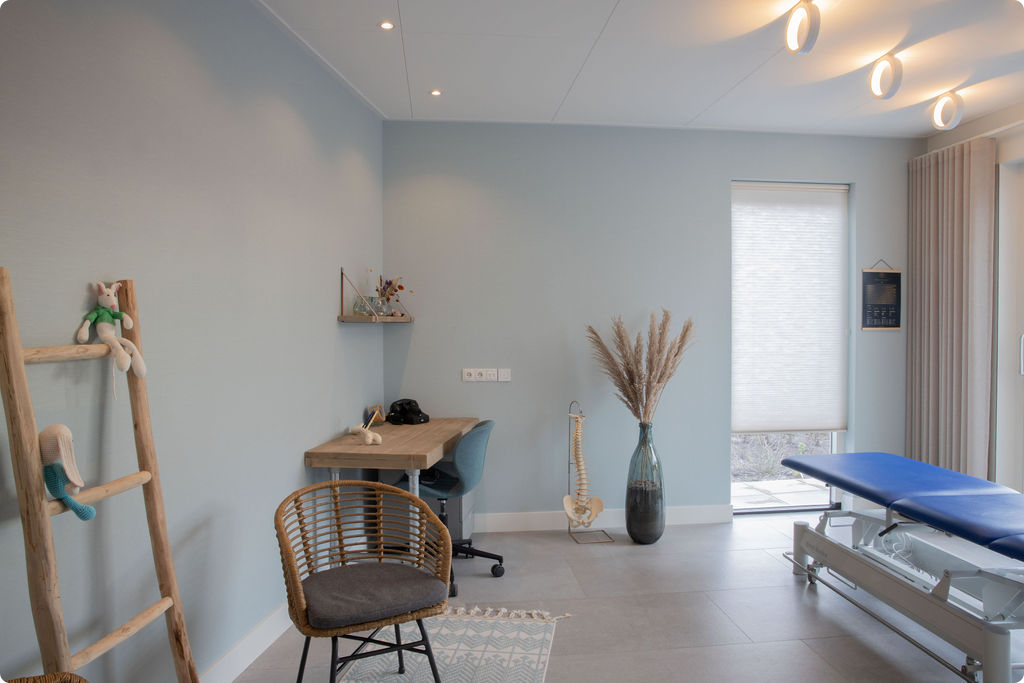 We're located
in Ter Heijde en
De Lier, near Rotterdam,
Delft and The Hague
"When I saw Laurie for the first time, I was new to osteopathy, and a bit skeptical about it. I gave it a try, and was astonished by the results. I had regular physiotherapy treatments before, which were painful and didn't really make a difference. Treatments with Laurie never hurt, are very pleasant, and the improvements are tangible. I think Laurie has magic hands."
Giulia.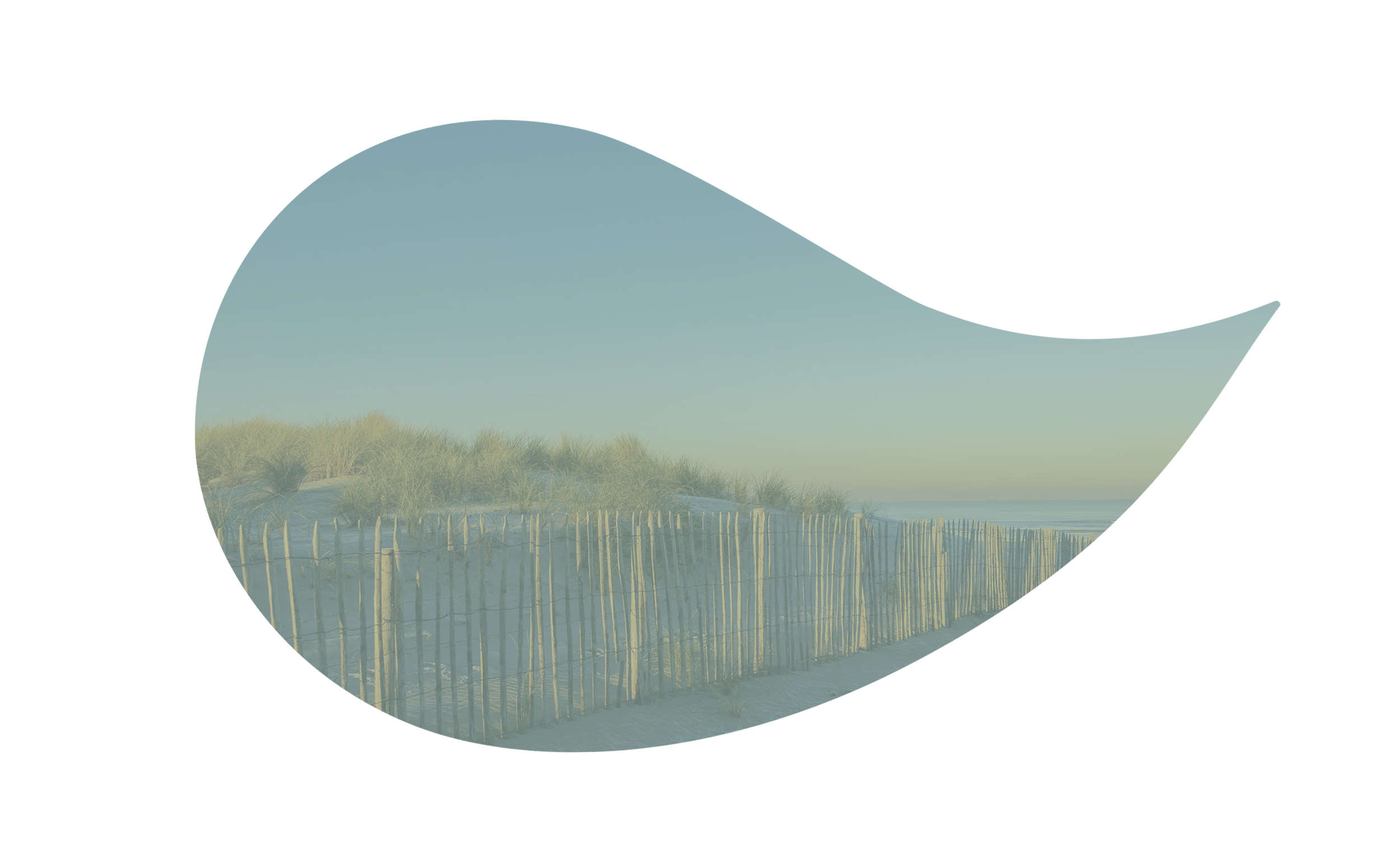 "Every drop
knows the tide."